About

Welcome!
I'm Trish Allan, Clinical Nutritionist, Educator and Writer. I am passionate about living a healthy, vibrant life and helping others do the same.
How I Got Here
I wish I could tell you that my health transformation was swift and sudden. It wasn't. I wish I could tell you that I embarked upon the truth at a young age and stayed committed to healthy living from there. No, not really.
My story is one of hitting rock-bottom, a few times, but there's a very happy ending!
You see, despite understanding the importance of a healthy diet and always having a deep appreciation for the power of food and nutrition, and understanding the importance of exercise, healthy relationships, joy and balance in life, there came a time in my late 20s that I stopped making time for these things. And despite my impressive collections of books on everything from manifesting joy to eating a healthy diet, I didn't prioritize self-care, not in any form- nutrition, fitness, or spiritual practice. Like most women I devoted most of my energy to my family and my work, leaving little time or energy for myself. This way of being continued throughout my 20s and 30s.
Occasionally at first, and then regularly over time, my body gave me signals that something was wrong- out of balance- but like many women, I didn't listen.  For me, my health challenges manifested in several ways which I share on my blog. Eventually my health challenges became my health opportunities as I learned to really listen to my body, make peace with it and truly appreciate it by understanding the critical importance of self-care and prioritizing wellness.
I devoted myself to an education in clinical nutrition and used my background in science, psychology and education to learn how to listen to my body's signals, and how to respond.  I made changes to my diet, filled in nutritional gaps with supplements and made positive lifestyle changes.
Fast forward 10 years, thousands of research hours, tens of thousands of dollars in education, and hundreds of clients later, and I've combined all my personal experience and professional expertise into solutions that help people manage and resolve their health conditions including autoimmune conditions, persistent weight, hormone balancing, digestive difficulties, and more.  When the root cause is addressed and an all-encompassing protocol is followed, true change occurs, resulting in a Healthy, Vibrant Life.
The Opportunity For Change
The opportunity for change is always available. Once you address the health issues you have, make changes to your eating and thinking, add-in some movement and fitness, learn to effectively deal with stress and decompress, and create a plan that allows you to THRIVE- you'll be loving life again.  I hope to inspire you to find your health solutions, to find the time and space to love yourself and to bring you an awareness about the power you have to change your life and your health.
If you're ready to make empowered changes to your health and are curious about what it would be like to work with me,
contact me and we'll arrange a time to chat that works best for you.  I'm available for your complimentary 15-minute
consultation through Skype or telephone.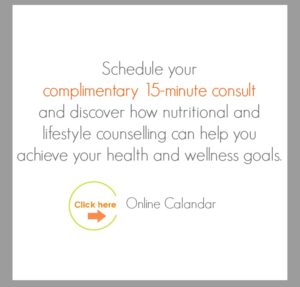 ---
 Trish Allan is a Clinical Nutritionist, Educator and Writer. She holds an Honours Bachelor's Degree in Science, a Master's Degree in Education and a Diploma in Nutrition. She continues her education with regular trainings and certifications including Autoimmune Diseases, Cancer,  Metal Health, Lab Diagnostics and Hormone Health.
---