Approach
How Nutrition & Wellness Consulting Can Help You
Healthy Vibrant Living Nutrition programs and services provide a comprehensive approach to helping you reach your health and wellness goals.  Through the use of a variety of assessment tools which may include attaining a complete medical, lifestyle evaluations, testing and in-depth dietary history, the root cause of health issues are identified.  A personalized course of action that helps to rebalance and heal the body naturally is developed with a focus on your individual biochemistry.  Learning to support your body and changes in your lifestyle choices can have profound and lasting effects on the quality of your life by increasing energy, enhancing immunity, promoting natural weight loss, balancing hormones and reducing chronic health concerns.  It's not about quick-fixes, fad diets, deprivation or willpower. It's about making sustainable, permanent changes based on your bio-individual needs, health history, personal goals and learning how to support your body through the use of nutrition and lifestyle choices. 
As a nutritionist, I provide food and nutrition information, and support people to improve their health.  I provide advice on nutrition-related matters and modify diets and lifestyle to help manage conditions such as digestive disorders, diabetes, heat disease, cancer, overweight and obesity, autoimmune conditions, food allergies and food intolerances.
I will help you identify and eliminate the health issues you are experiencing by recognizing and understanding symptoms.  In a typical nutrition consult I will assess the individual's general health, family and health history, dietary habits, digestive function and lifestyle.  Then, I devise an individualized plan to manage and reduce your symptoms by addressing nutritional deficiencies, filling nutritional deficiencies through supplementation if needed, reducing the burden on the body from overly processed foods and managing lifestyle factors.  Food Sensitivity Testing, Digestive Function Testing, and Hormone Testing  are available in my office.  If I determine that you need further testing, I will recommend you to other health-care practitioners, most commonly doctors.
With the information you provide through a health history, and a comprehensive assessment, I will teach you exactly what to include in your diet and what to exclude from your diet, what the alternatives are, and then ensure that you do not miss out on any important nutrients. In addition to all the consulting  provided, I also provide you with recipes, books and the various tools you may need to assist you in achieving success in the program designed specifically for your needs and goals.
Making choices about your health can be a difficult process with the array of varying opinions and recommendations.  Deciphering all of the information available is challenging and can be overwhelming and even unreliable.  Nutritionists play an important role along side your primary-care physician.  Doctors don't always have the time or resources to help their patients build healthy habits or to change lifestyle practices on a day-to-day basis.  That's where I come in as a Nutritionist to identify areas of  imbalance and create a plan that works specifically for you.  Whether the goal is to sleep better, lose weight, improve digestion, increase energy or any other health concern.
I've seen the incredible difference that nutrition can have on health through the many clients I've had the opportunity to work with.  When food is used as medicine and lifestyle changes are made, incredible results are achieved. 
Client Success Stories
Trish Allan came to me through a friend. I had a physical ailment and I asked her for help. Trish asked me to fill out an assessment form and then after our initial appointment she asked me to buy several supplements and made changes to my diet. I did what she told me to do, followed her protocol for 4 months and consequently I no longer suffer from the health issues I had. I do not take prescription medication and I no longer have the terrible symptoms that I had.

Furthermore, I thought there was no way on earth that I could last six weeks doing what she suggested that I do. I think I'm getting close to 6 months.

I lost 25 pounds without even trying. I was NEVER dieting, and I have grown to LOVE eating the way I do now. Following how I feel, I have decided to make the choice to continue with the supplements and food choices she suggested as it feels natural and right. My energy is higher, and I feel great.

I highly recommend Trish as an amazing Holistic Nutritionist. She responds almost immediately to questions and concerns. I feel she is kind and full of knowledge.

~ Karen LeBeouf
           Schedule Your Complimentary Consult and explore all the ways that Nutrition, Health and Lifestyle Counselling can help you achieve abundant health and wellness.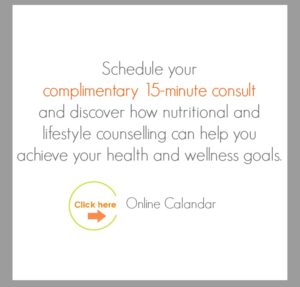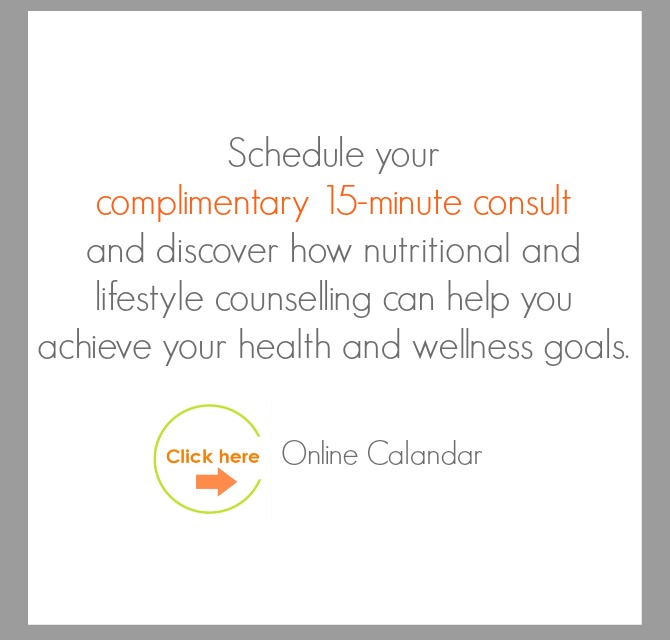 More Client Success 
Working with Trish for the past 3 months has changed many things for me. I had struggled for years with painful bloating after eating and joint pain that kept me from my favourite activity, gardening. I no longer deal with either of those things- it's wonderful! My sleep has improved dramatically and I have more energy than I could have possibly expected. Trish introduced me to many new foods and showed me how to use them and make them part of my new way of eating. I also have a much better understanding of how to choose the right supplements for my body. In the processes of learning how to meet my body's need and getting to the root cause of my bloating and arthritis, I lost a few pounds and feel better than I have in a long time, and at 76 years of age, that's terrific.

~Anne Cotton
---
Healthy Vibrant Living Nutrition           93 Bell Farm Road  Suite 102              Barrie, Ontario                705.955.3656
 Office Hours
Monday 10:00 – 5:00       Tuesday 10:00 – 5:00       Wednesday 11:00 – 7:00       Thursday 10:00 – 5:00       Friday 10:00 – 5:00       Saturday 9:00 – 12:00
---
Get all the latest updates, events, classes and blog posts~subscribe to my newsletter.