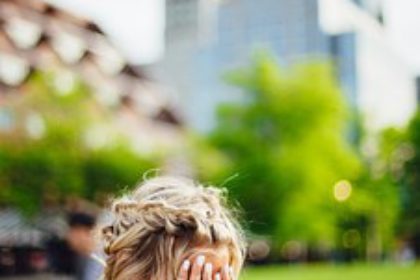 Three blog posts are coming your way over the next few weeks to address the topics I see in clinical practice as having the biggest negative impact on making positive changes to health and wellness and this week it's all a bout stress.  I want to focus on Stress Management first becaus in clinical practice I have found that if clients lack sustainable practices for the management of the demands on thier daily lives from family, work and other responsibilities, they are not as successful as they could be in making the changes they are working towards.
Today, I will cover tips on:
– Understanding what stress is
– Understanding what happens in the body when stress occurs
– Understanding how and why we handle stress differently
– How to combat stress naturally
Stress Management
What is Stress?
Anything that poses a threat to our wellbeing can be considered stress.  Stress isn't always a negative thing– sometimes it gives us that kick into gear that we need to complete our tasks.
What IS important is how we deal with stress.
What Happens in The Body When We're Stressed?
Our heart rate rises
Immune system takes a hit
Tense muscles
Blood pressure rises
Breathing changes and becomes rapid
Digestive system slows
Mind becomes cluttered
Sleep becomes disrupted
Why We Handle Stress Differently
Since we are all different, we have to figure out what works best for our own unique body.Considering we have different resources from one another, which also factors into our plan of action to combat stress, can also explain why we handle stress differently from others. Personal interpretation of your stressful situation plays a huge factor in how to help your stressful situation.
What Can We Do To Combat Stress Differently?
RELAX!
Commit to yoga and meditation to help assist your stress levels. Set aside a 30-minute time during your day to just be. Be alone with yourself and be present. Journaling during this time would be very beneficial. Schedule a massage or a long walk for yourself when stress is heightened.
Cut Out the Chemicals
Stay away from caffeine, alcohol, and other chemicals that may be causing more harm to you. If you can't cut them out completely, greatly lower your intake.
Breathe
Take a deep breath. Hold it for 5 seconds. Release. Learn some breathing exercises to use throughout your day. They are incredibly beneficial in combating stressful situations.
Cut Back On Non-Essentials
Do you have too much on your plate?  List your responsibilities on paper. See what can be put on hold or eliminated completely.  Can any of your responsibilities be transferred to someone else? Divide your responsibilities if at all possible. Do not take on any extra responsibilities until your stress is under control.
Exercise 
Hit the gym and release those endorphins. Nature's pharmacy is right at your fingertips. Commit to at least a 20-minute walk per day if fitting the gym in isn't possible with your schedule. Your health is incredibly important – find an exercise routine that will fit best in your daily routine.
Eat Healthy 
Your diet is key in keeping yourself healthy.  Add more whole foods into your diet to begin feeling better overall. Cut out processed foods, or at least lower your intake. Baby steps create habits that yield lasting results.
Seek a Counsellor 
Sometimes talking to someone is the best medicine. Find a trusted counselor in your area to meet with if you feel you are unable to handle your stress on your own.
Get Your Life Organized 
Organization creates a peace of mind.  De-clutter your life to promote feeling more in control of your surroundings. Create lists of to-do items for yourself daily, and check them off as you go along. This feeling of accomplishment creates pride and helps keep you organized throughout the day.
Put Down the Phone 
We are a society that's constantly connected to the internet through smart phones, iPads, and laptops. Turn off all of your technical devices for at least 30 minutes per day. Disconnect from the world, and be present with right where you are for that time frame. Turn off devices at least one our before you want to go to sleep, so you can get the rest you need.
Take Your Vitamins 
Be sure you are getting enough of B Vitamins.  B Vitamins are essential in promoting brain and nervous system function – and are also a great source of energy!  Consider fresh green juices daily to pack in many other vitamins and nutrients directly to your bloodstream.
Take out a pen and paper to jot down your answers.
1. What are you committing to this week to help lower your stress?
2. What is your biggest stress trigger?
3. What symptoms from stress do you recognize happening in your body?
4. What methods are you going to use to help you relax this week?
5. What exercise helps you de-stress most?
6. What area of your life/home will you commit to organizing this week?
7. What healthy food will you add to your diet this week to help improve your overall health?