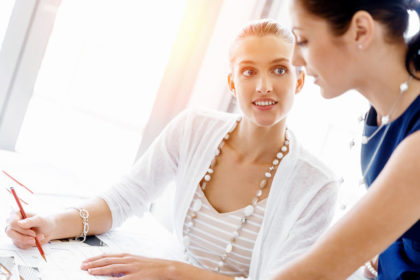 Are you curious about how working with a Clinical Nutritionist could help you achieve your health and wellness goals? 
Clinical Nutritionists  have a vital role in educating you about how to live your life in balance and can help you attain optimal health in many ways. A nutritionist's  primary role is to identify the root cause of imbalances in your body using your healthy history, symptoms and testing when needed to make an assessment and then guide you towards integrating diet and lifestyle practices that will help you be your best.
Through education on topics including natural cycles, stress management, nutrition and diet, relationships, sleep, organic food and products, as well as modification of lifestyle and supplements when indicated,  a nutritionist develops and integrates sustainable changes in your life, promoting a healthier, happier you.
Making choices about your diet and  health can be a difficult process with the array of varying opinions and recommendations. Deciphering all of the information available is challenging and can be overwhelming- leading to feelings of failure at times. Everyone is unique, and our dietary requirements change over a lifetime, with different requirements at different stages of life.  So, it's no wonder all the information out there can be confusing.   That's where a Clinical Nutritionist comes in, to identify the areas of need and create a plan that works just for YOU.
As a nutritionist, I provide food and nutrition information, and support people to improve their health.  I provide advice on nutrition-related matters and modify diets and lifestyle to help manage conditions such as digestive disorders, diabetes, heat disease, cancer, overweight and obesity, autoimmune conditions, food allergies and food intolerances.
I will help you identify and eliminate the health issues you are experiencing by recognizing and understanding symptoms.  In a typical nutrition consult I will assess the individual's general health, family and health history, dietary habits, digestive function and lifestyle.  Then, I devise an individualized plan to manage and reduce your symptoms by addressing nutritional deficiencies, filling nutritional deficiencies through supplementation if needed, reducing the burden on the body from overly processed foods and managing lifestyle factors.  Food Sensitivity Testing, Digestive Function Testing, and Hormone Testing  are available in my office.  If I determine that you need further testing, I will recommend you to other health-care practitioners, most commonly doctors.
With the information you provide through a health history, and a comprehensive assessment, I will teach you exactly what to include in your diet and what to exclude from your diet, what the alternatives are, and then ensure that you do not miss out on any important nutrients. In addition to all the consulting  provided, I also provide you with recipes, books and the various tools you may need to assist you in achieving success in the program designed specifically for your needs and goals.
Making choices about your health can be a difficult process with the array of varying opinions and recommendations.  Deciphering all of the information available is challenging and can be overwhelming and even unreliable.  Nutritionists play an important role along side your primary-care physician.  Doctors don't always have the time or resources to help their patients build healthy habits or to change lifestyle practices on a day-to-day basis.  That's where I come in as a Nutritionist to identify areas of  imbalance and create a plan that works specifically for you.  Whether the goal is to sleep better, lose weight, improve digestion, increase energy or any other health concern.
I've seen the incredible difference that nutrition can have on health through the many clients I've had the opportunity to work with.  When food is used as medicine and lifestyle changes are made, incredible results are achieved.